Standing like a beacon on the north end of Myrtle Beach, Camelot by the Sea is a welcome sight on the beautiful beachfront. Filled with one- and two-bedroom condominiums, each with a balcony, this Myrtle Beach resort gives guests everything they could want and more. From a monstrous water park and huge health club, to a number of on-site restaurants and swimming pools, this is one resort that just might leave you speechless.
Getting a tan has never seemed so relaxing as when you are lounging near the pool. Or take a beach towel to the white sandy beaches and kick back for a whole day of reading and napping that are only interrupted by an occasional swim.
The sun shines brightly at Camelot by the Sea, where an oceanfront sunrise is the best way to greet the day. Play hard on the nearby golf courses, take the kids to putt-putt, shop the incredible stores at The Market Common and dine on succulent seafood before topping off your evening with a tropical cocktail on your balcony.
Property Location
Location: Ocean Front
Area: Myrtle Beach
2000 North Ocean Blvd
(888) 669-7853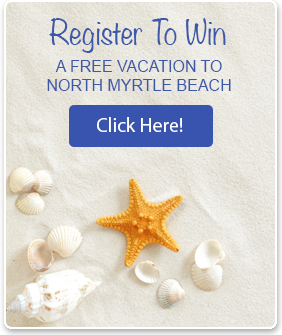 Disclaimer
Myrtle Beach Vacation Rentals is not affiliated with onsite management or the HOA of this complex.