Elliott Beach Rentals Manages Units at Camelot by the Sea
Imagine the perfect Myrtle Beach vacation – white sandy beaches, perfect accommodations, and a locale that makes it easy to enjoy the many attractions of the area. Camelot by the Sea Myrtle Beach provides this and more. Whether you are traveling as a couple, family, or group, you'll find everything that you're looking for at Camelot by the Sea Myrtle Beach, where your vacation dreams become reality.
Located right on the beach, Camelot by the Sea Myrtle Beach is a contemporary resort resting on oceanfront bliss. On-site amenities such as wi-fi, lazy rivers, indoor and outdoor pools, and a kid's water play area, make for lasting vacation memories. You won't even have to leave this fantastic resort, with an on-site convenience store! Unwind after a long day of relaxing by enjoying the large 16 person hot tub or take an evening stroll down by the comforting surf.
Just a few blocks away from Camelot by the Sea Myrtle Beach is the Grand Strand's number one visited attraction, Broadway at the Beach, you'll find unique shopping, an IMAX movie theater, live entertainment, and a variety of fantastic restaurants. Don't forget to bring your camera, as you'll want to capture all of the dynamic natural beauty located at nearby Brookgreen Gardens and Huntington Beach State Park. Camelot by the Sea Myrtle Beach makes getting around easy and accessible!
Don't wait any longer to book your Camelot by the Sea Myrtle Beach vacation today!
Property Location
Location: Oceanfront
Area: Myrtle Beach
2000 North Ocean Blvd.
866-878-2650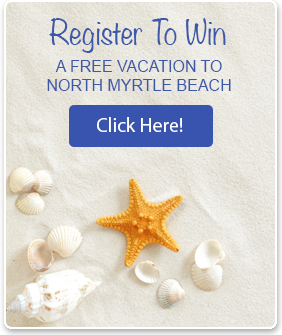 Disclaimer
Myrtle Beach Vacation Rentals is not affiliated with onsite management or the HOA of this complex.